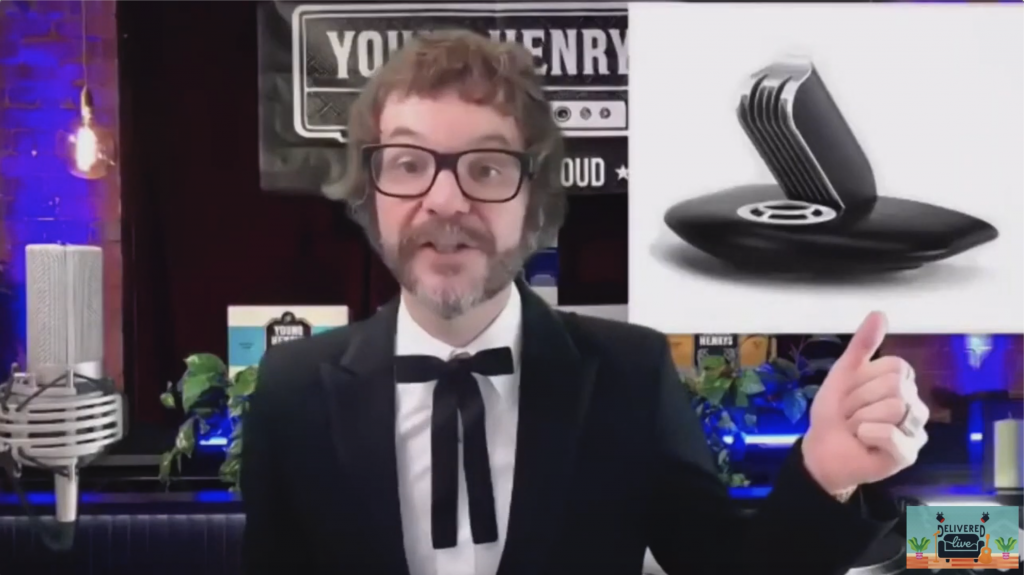 Henry Wagons and Myf Warhurst impersonate Julius Sumner-Miller!
Henry skillfully differentiates the DaS AuReality technology from a time machine, a flux capacitor, the TARDIS, R2D2, and, of course, the Thunderbirds!
`Why is it so?' asks Henry. Well, it is an acoustic time machine created through an acoustic singularity, replies Queensland inventor Joe Hayes. And the user will not require a step to the left!